Nigeria's Super Eagles have been drawn to play against 2014 champions Libya, Equatorial Guinea and Rwanda in next year's African Nations Championship (CHAN) in Morocco.
The Nigerian team will play in Group C which will have the Moroccan coastal city of Tangier as venue.
This is the third time the Super Eagles will feature at the tournament, opened only to players resident in their domestic championship.
In 2014 when the Libyans won the CHAN title, Nigeria finished third and then failed to progress beyond the group stage of the tournament.
Rwanda's Amavubi are also making their third appearance after finishing in the group stage and reaching the last eight in 2011 and 2016 respectively.
Amavubi had fend off Ethiopia over two legs to qualify after Egypt pulled out of the tournament.
Equatorial Guinea are appearing at the CHAN for the first time after qualifying on the back of Gabon's withdrawal.
Hosts Morocco are in Group A alongside Guinea, Sudan and Mauritania while Group B has Ivory Coast, Zambia, Uganda and Namibia.
The city of Agadir located on the shore of the Atlantic Ocean near the Atlas Mountains will play host to 2011 finalists Angola, Cameroon, Congo and Burkina Faso.
The 2018 CHAN will be held between 13 January and 4 February next year.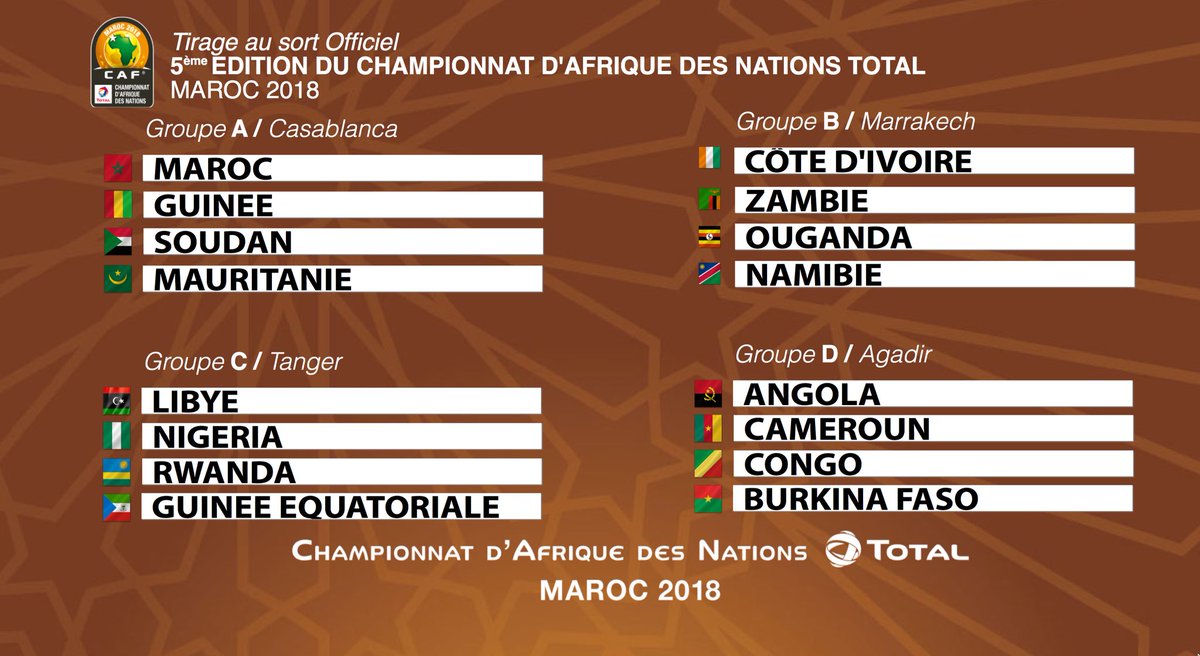 © The Predictor